Patrick Kendrick is the lead Serie A football commentator on the world feed, making him the voice of Serie A in the English-speaking world, regularly heard calling Serie A matches on televisions around the world. He is also an interpreter specialising in football, as well as a reporter for UEFA and BT Sport.
---
Related Episodes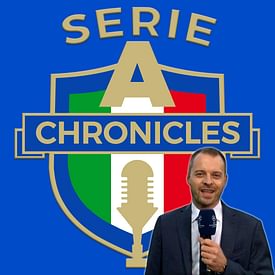 Serie A Commentator Patrick Kendrick joined Nicky Bandini to discuss the drama around the next Napoli manager, as owner De Laurentis has had enough of Rudi Garcia after another loss at home to Empoli. It looks like it will be a return to former manager Walter Mazzarri.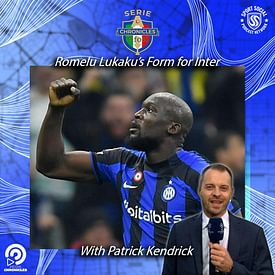 Nicky Bandini and Mina Rzouki discuss Romelu Lukaku's form for Inter with Serie A Commentator Patrick Kendrick. Can he get back to being the player he once was?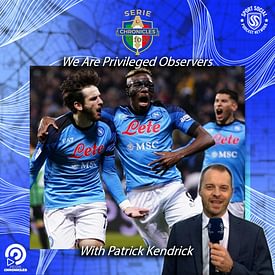 Patrick Kendrick joins us as we discuss Napoli's wondrous season and its standout performers this season, Victor Osimhen and Khvicha Kvaratskhelia. Does Patrick think they will remain at with the Partenopei next season? And could Eintracht Frankfurt present a major hurdle for them in this week's Champions League Round of 16 clash?